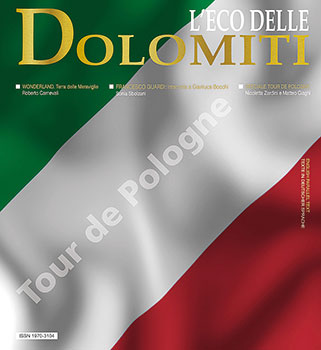 Spring in the mountains
Marek Grocholski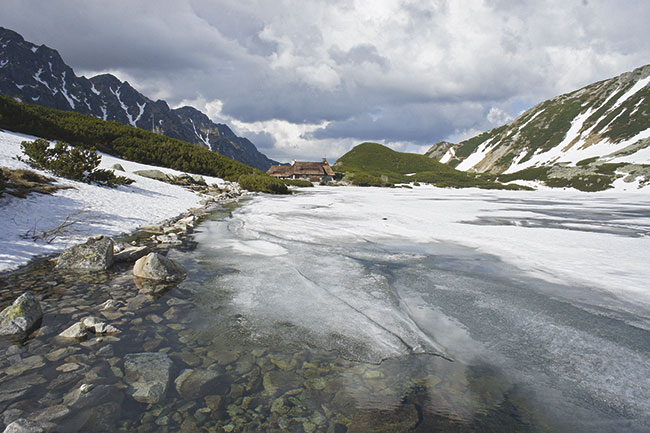 April 2nd, no April's fool. Absolute whiteness of the snow, freshness of the morning, clear blue sky. I had nearly forgotten that the world could be this way. Yesterday was still foggy and depressing, as it had been all winter. Today, we are the first tourists on Kondratowa. Tea in the sun in front of the mountain hut.
We put on the avalanche detectors, check if they can "see" each other. This type of memento is nice but... After a moment, the only thing that can be heard is the clatter of ski bindings. We're moving towards the Pass beneath the Kopa Kondracka. I am trying to catch up with Ludwik and so I only notice that the blue of the sky has somehow become whiter with some delay. A dark wall of clouds above the border... – Halny? – Seems to be halny.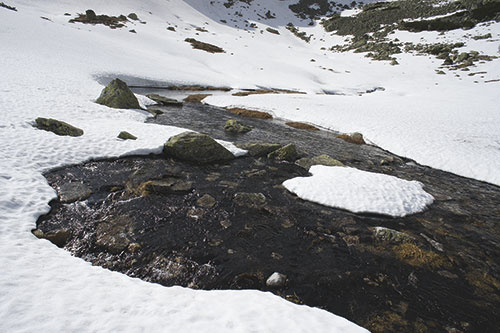 After clearing the Rock, we put on our jackets in a hurry, while the wind blows over the ski poles we stuck into the snow. Ludwik has an idea – let's cut the trip short. Maybe we can cheat fate. Taking off skins in the wind is the speciality of good ski mountaineers, not mine.
Five centimetres of fresh powder on a hard surface. The descent is pure pleasure, better even than the tea on the hut's terrace. Sadly, it doesn't last. We put on the skins again and turn into the Małe Szerokie.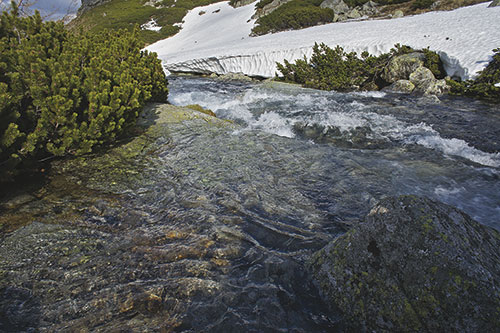 The wind has died down, the sun is back. No one has crossed the fresh snow before us here. We pass the last fat, stocky firs. The white folds of the terrain we are crossing are like a manifestation of ideal ovalness. We reach the flat dale called Hell or Little Hell. Today, I would rather say – heaven. For how else to call a place separated from everyday reality, filled with light, closed off from above by blue. The decorations are still wintry, but this is already spring. There are valleys in the Tatras where it arrives unannounced. And there are others where it enters triumphantly, with the hiss and gurgle of water.
– These low alders grow here instead of mountain pines, like in the Dolomites – says Ludwik. It is so. In my thoughts, I move far away from here. I wonder how it is there now? Probably spring, like in the Tatras. And above us the clear blue Italian sky.