Val di Fiemme, artists at altitude
HIDETOSHI NAGASAWA and GIAMPAOLO OSELE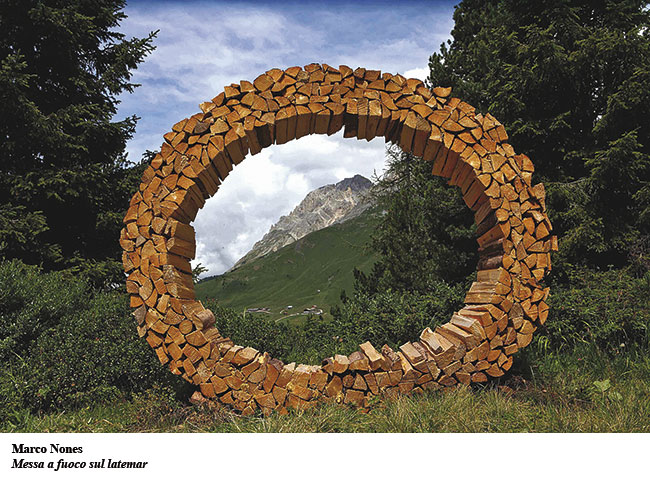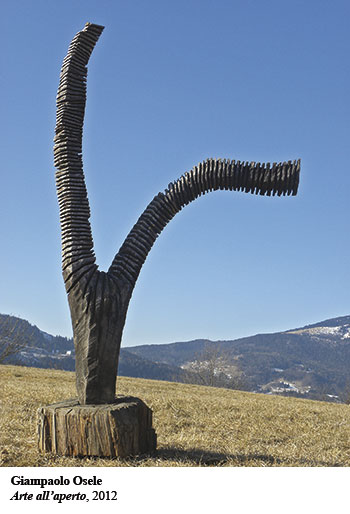 Hidetoshi Nagasawa, the Japanese artist among the most highly rated in the world will take part in the high-altitude artistic project RespirArt created in 2011 in the Dolomites of Trentino. Nagasawa embraced with enthusiasm the artistic dream of Beatrice Calamari and Marco Nones that takes place on the Latemar mountain in Pampeago, Val di Fiemme.
The other internationally famous artist who will create a work of art 'in nature for nature' is Giampaolo Osele, from Lavarone. The two works were exhibited at the 54th Art Biennale in Venice.
The two eminent hosts, both architects, have a deep relationship with nature. It will be interesting to see them at work from 27 July to 3 August on the path that leads from Baita Caserina to Baito La Bassa, among scenery of remarkable beauty on Latemar and the Corno Bianco, Dolomite peaks declared "Heritage of Humanity" by UNESCO.
On Saturday, 3 August, in the morning, the new works of art will be inaugurated with an excursion along the RespirArt path and a cookery display.
The artistic path runs from Baita Caserina to Baita La Bassa, entering the Site of Community Importance of Alta Val Stava.
A pause at Baita Caserina lets us admire the photographic canvases of Eugenio Del Pero which depict the works of art created by Marco Nones for RespirArt, the art gallery which is as green as its meadows and as white as its snowfields.

Information and contacts:
RESPIRART: Associazione RespirArt, respirartgallery@gmail.com - www.respirart.com - www.marconones.com
LATEMAR: Latemar Pampeago, tel. +39 0462 813265 - www.latemar.it


---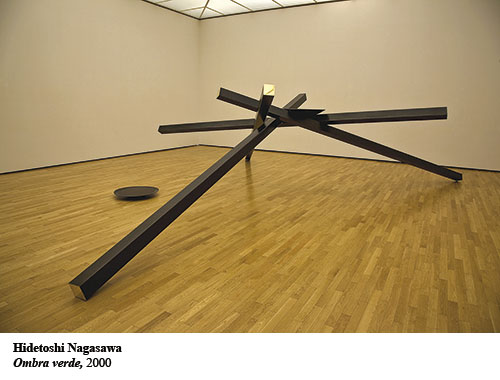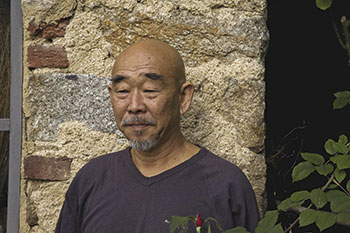 From 23 April to 1 September 2013, the MACRO Museum of Contemporary Art in Rome hosts an exhibition by Hidetoshi Nagasawa, to celebrate the long career of this Japanese artist, born in Manchuria in 1940 and living in Italy since 1967.
The exhibition is sponsored by the Province of Rome, the Embassy of Japan in Italy and the Japanese Institute of Culture in Rome.
Following his last Roman appearance in 1997 - for which he made the Abeona garden in the Regional Park of Appia Antica - this new, great exhibition, presenting a collection of works representing the most recent developments in his work, aims to bestow important recognition upon one of the leading exponents of contemporary international sculpture.
The exhibition is curated by Bruno Cora and Aldo Iori.
Ufficio Stampa MACRO
MACRO - Museo d'Arte Contemporanea di Roma
via Nizza (angolo via Cagliari), 138 - Roma
tel. +39 06 67 10 70 443
stampa.macro@comune.roma.it