An interview with Czesław Lang
Matteo Ciaghi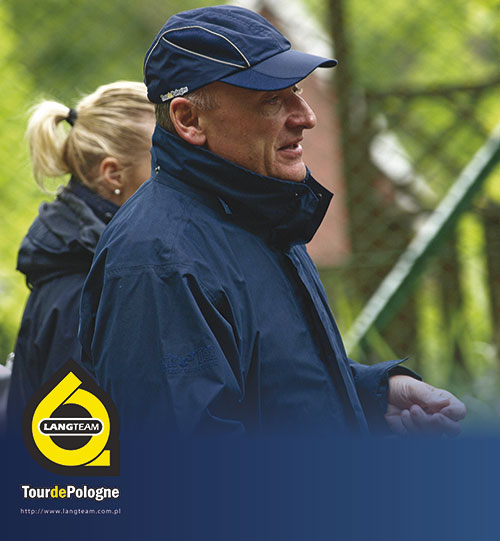 The Tour de Pologne is not just an opportunity to talk about cycling, but also about life and "human forms". It is a summary of a world that moves in a different way, which encourages contact and the rediscovery of others. It makes attention to time and space compulsory and rediscovers the countryside, reopening doors to dreams and the future.
This year the Tour de Pologne celebrates its 70th edition. In the second stage, the race passes in front of the Moser family's house in Palù di Giovo as a tribute to your friendship with Francesco.
What memories do you have of Italian cycling and what relationship do you have with the Moser family?
I have some beautiful memories, I competed for nine years as a professional in Italy, a wonderful country and one I still cherish. I was a member of top teams with stars such as Battaglin, Moser, Visentini, Saronni and Argentin. A special memory was winning the Trofeo Baracchi in Trento, along with Lech Piasecki in 1988. I still have lots of friends in Italy and often go to visit them; I still go out cycling with Francesco Moser and it was with him that I designed the route of the two Trentino stages of the 70th Tour de Pologne.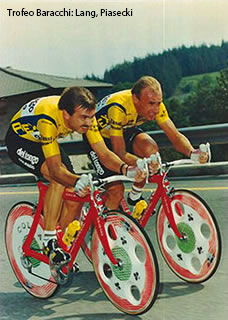 Do you have any special memories of the Dolomites?
I have often gone skiing there lately and think that there is no better place. The Dolomites have a special charm and are unique; I consider them one of nature's masterpieces. By bicycle, I climbed Pordoipass, Passo Gavia, Passo San Pellegrino and the Marmolada several times during the Tour of Italy and I have some wonderful memories, especially of the many fans crowded along the road with banners, campers and flags and I hope there will be many this year to applaud the stars of the Tour de Pologne, too.

What was the spark that got you involved in cycling? What is the best memory of your career?
The Peace Race, which was very well known and followed in Poland in the '50s and '60s. I followed it as a child and that is what sparked my passion for the world of two wheels. The best and most significant memory of my career is most certainly the silver medal I won at the Olympic Games in Moscow in 1980. Races come and go, but an Olympic medal is an emotion that can never be forgotten.
What are the traditions and what is the value of cycling in Poland?
Poland has a rich tradition that starts as early as 1928, the year in which the first Tour de Pologne was organised. Throughout its history, Polish cycling can boast lots of medals, both at world championships and the Olympics, along with famous stars such as Wieckowski, Szurkowski, Piasecki, Jaskuła and Spruch. Cycling in Poland has a deal of great value, considering that the Tour de Pologne is watched by almost 3 million viewers a day.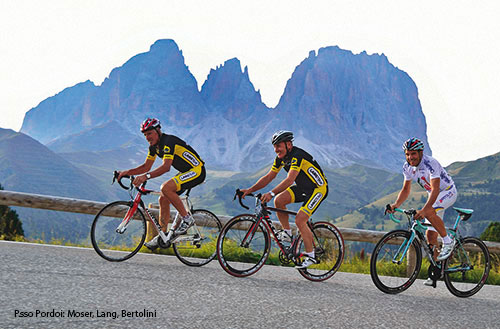 What does this edition of the Tour de Pologne mean to you?
It's a dream come true, it is also the 70th edition, so it is fitting that something different, important and innovative should be done. Trentino is a valuable partner and thanks to its efforts and the collaboration of councillor Tiziano Mellarini, of all his staff and the APTs of Rovereto, Madonna di Campiglio, Val di Sole and Val di Fassa we have managed to realise this great project together. It's the first time that a World Tour race starts in Italy and I'm glad it's the Tour de Pologne.
It is also an excellent opportunity to promote two countries as beautiful as Italy and Poland, also joined by an historical, cultural and religious bond also thanks to John Paul II, who left Krakow to come to Italy.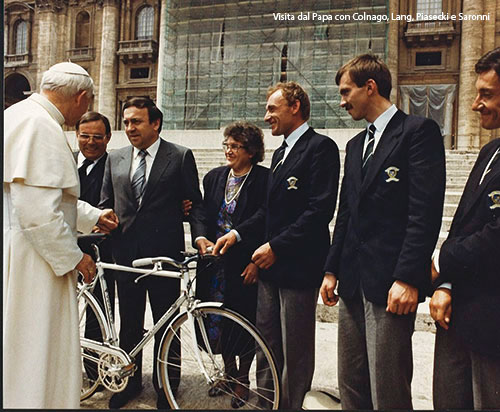 What have been the main changes in the 85 years that have marked the history of the Tour de Pologne?
Initially, it was a race for amateurs, then it became an Open and now it is part of the world calendar, just like the Giro d'Italia, the Tour de France and other historic races. The Tour de Pologne is the largest sporting event in Poland and this is what gives me the greatest satisfaction. Each year we try to improve with the aim of enhancing cycling in Poland as much as possible.
These days, is cycling in Poland still a sport that excites or is it in crisis?
In Poland, cycling is growing more than ever and this can even be seen among amateurs and young people. In fact, in conjunction with the Tour de Pologne, we organise a race called the "Tour de Pologne amatorów" dedicated to amateurs and a festival of races for children called the "Nutella Mini Tour de Pologne"; every year sees an increase in participation and interest.
We also have a great new rider who inspires our hearts and inflames the souls of the fans. His name is Michał Kwiatkowski and he is part of Omega Pharma - Quick-Step, the Belgian team which is among the strongest in the world. Michał is a young talent and last year already finished 2nd in the overall standings of the TdP.
Any advice to those wishing to become a professional rider?
Above all, you have to have lots of passion, which is the basis for success, always try to have dreams and objectives to achieve and, of course, perseverance and determination.