An interview with Francesco Moser
Matteo Ciaghi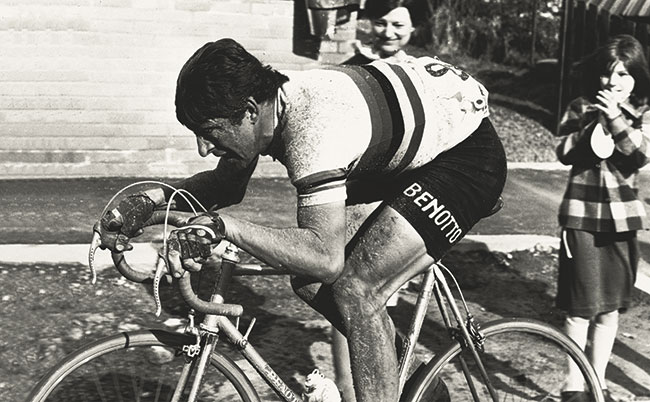 After many races (273 victories on the road), Francesco Moser has returned to his peaceful origins: vines, tradition, passion for his land. The Maso Villa Warth farm, founded with his brother Diego, manages to sum up all these elements in its production. Also and especially thanks to its geographical location, Trentino.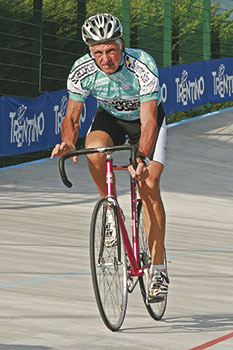 First held in 1928, over the last 20 years, the Tour de Pologne has increasingly "opened up" to the presence of international cyclists, consolidating its status as a top level race. What memories do you have of the Tour and how did your friendship with the patron of the race, Czesław Lang come about?
In my day, beyond the Iron Curtain, sport was practiced by amateurs. The Tour de Pologne was aimed at them. When I stopped racing, I went to watch it several times, also because Lang, who had been part of my team here in Italy in 1983 and '84 and with whom I had remained friends, had taken charge of the event. Later, he also competed in the Saronni team over here. Only after the fall of the Berlin Wall did the race pass over to the professionals. A bit at a time, with modifications and adaptations, Lang was able to improve its features, make it even more important, until it got a place on the World Tours, the circuit of major international cycling events. Since a few seasons ago, it has started from countries outside Poland, and three years ago I was the one to give him the idea to start in Italy. He was enthusiastic. Moreno's victory did the rest. So this year, the Tour de Pologne will set off from Naples and will make two stops in Trentino, covering it far and wide, up and down the mountains, reaching the most famous tourist resorts from Madonna di Campiglio to those in the other valleys. Many Polish tourists come to Trentino, especially for skiing. The Province and the Tourism Offices have taken the opportunity to launch a significant promotional campaign advertising our area.
What are the traditions and importance of cycling in Italy and in particular in the Moser family?
From its origins, cycling in Italy has been both a sporting and popular phenomenon. It has drawn crowds out onto the streets and has been able to engage, excite and fascinate so many people. In my family, cycling is a tradition. Aldo started it, then we all followed suit, Diego, Enzo and finally me, born in 1951. Today, my son and my grandson are in the saddle.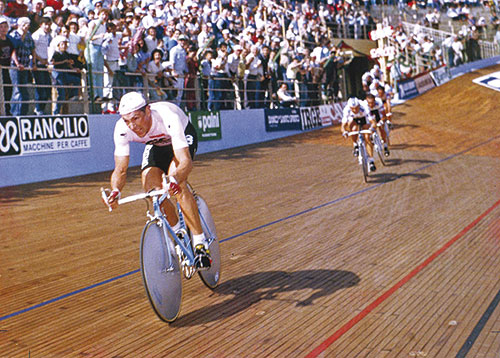 You were born in the Dolomites. What do the mountains mean to you and what influence have they had in your life?
I've always liked the mountains. I don't walk a lot. I prefer to enjoy them on a bicycle. In winter, on the other hand, I'll gladly get around with skis on my feet. In the races, this has always been a problem for me. It wasn't ground suited to my physical characteristics. In the mountains I've always tried to defend myself.
When did you start competing?
I was 18 when Aldo, who was in the last years of his career, gave me one of his bikes and said: "Why don't you give it a go?" I listened and... that was the start of my career. One year as a junior, two as an amateur and in 1972 I turned professional.
What's the most exciting memory you have of your career?
My win at the Giro d'Italia, although the hour record (in Mexico he achieved the maximum distance travelled in one hour, which had been held by Eddy Merckx for twelve years, ed) and the world championship gave me so much satisfaction.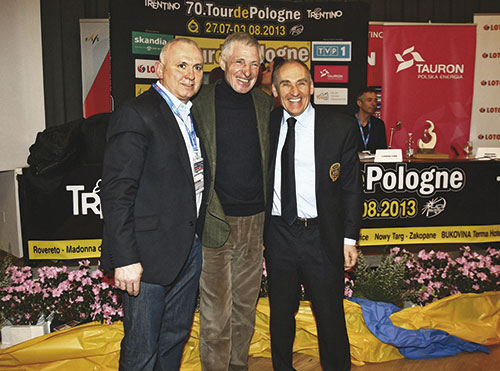 What are the biggest changes in cycling today compared to when you were involved?
In my day, there were only a few major competitors, always the same ones, and they took each other on and beat each other in the same races. There weren't all that many teams, and they had between 12 and 14 members. Now they have up to 25/28. Today there is more specialisation: some do better in the time trials and devote themselves to that, some do better than others in the sprint and focus on this part, some do well on the flat and others are better at climbing the mountains.... we had to be good at everything.
Today, racers are controlled by the team cars with their transistor radios. We would get hold of some information along the way and decide what to do on the spot. Today it's impossible to make any mistakes at all.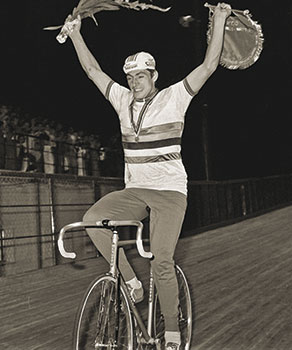 In your opinion, how many miles of time trial stages should there be on a tour?
The ideal situation would be if the race was evenly balanced for all specialties. Instead, we find 7 or 8 uphill stages, for the benefit of entertainment of course, along with two or three time trials, which I think is enough.
In the mountain stages, we see that the battle between the leaders always comes at the end (last climb). Why is that?
There's always someone who breaks away first, but those who take the lead first lose. The strongest wait for the end; selection takes place anyway. You don't get people breaking away from a long way back any more, also because the stages have been shortened a lot.
What makes a professional stand out?
Above all, they need to have a speciality they excel at and work at it: being strong in the sprints or time trials or uphill, on top of which they need character, conviction and the ability to make many sacrifices.