Victory at the feet of the Tatra mountains:
interview with Moreno Moser
Matteo Ciaghi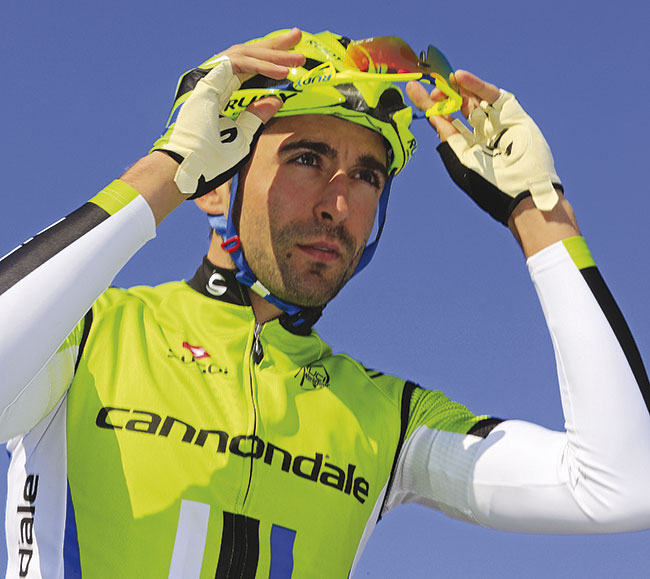 Following a small tractor and trailer we reach the centre of Palù di Giovo, a small town in Val di Cembra lying on a slope, between terraced vineyards and greenhouses for young fruit; and in a flash we have arrived at the house of Moreno Moser. A simple house, like the boy who welcomes us and invites us to make ourselves at home before starting to speak.
"When I was young, really young, I never won. I was one of those at the back of the group who often arrived in 17th place and who would be content with a fourth place as their season's best placing. But in those days, I rode a bike to be with my friends; even if I didn't win I still managed to have fun. I've always been a good loser, I took part in the game, and even when losing, I kept riding. Then, as time went by, things began to change..."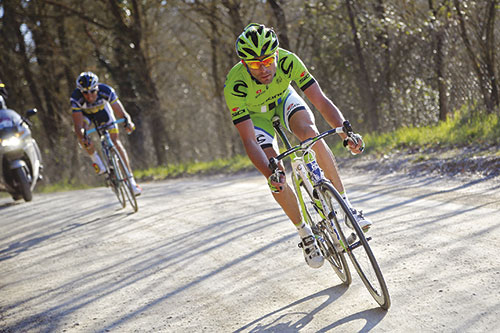 Are cyclists born or made?
They are born and made. You must have a good foundation, a family behind you who know how to give you an education, who know how to teach you what sacrifice is. Talent is not enough, you need determination and commitment.
When did you realise that cycling could become your career?
I started doing well when I was around 16 or 17 and realised I could do it. But I still couldn't decide whether to throw myself into cycling or continue studying. A difficult choice where my passion for cycling prevailed. When you are doing well you have fun, you feel great, but training is a constant and tiring job and, however much you like it, requires great sacrifices.
What was your childhood dream?
My childhood dream was to become a professional cyclist. I remember daydreaming with my cousin Ignazio; he wanted to be a sprinter, I a climber... and here we are, we've nearly done it.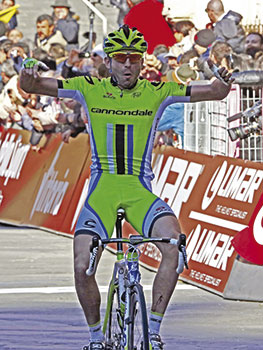 Is belonging to the Moser family which has left a mark on the history of cycling a heavy inheritance or an advantage?
It's definitely an advantage because you already know what the life of a cyclist involves; you live in a setting where you have always related to the world of cycling. It's also true that you still have to compete with the person who has had many victories and you are afraid people expect big things from you, but this is also an incentive.
How is cycling valued in Italy and in the Moser family?
Unfortunately in Italy it seems like cycling is living in the past, in memories. Without going back to the times of Coppi and Bartali, even in the times of my uncle Francesco the routes were heavily followed and cyclists were almost like heroes... Now because cycling has lost its way it has lost its appeal. It's up to our young people to recreate a clean image of this sport. To succeed they must win and be enthusiastic. The last one who managed it was Pantani.
But Moreno Moser also caused excitement, your fan club was an immediate success...
That's true but I benefit from my uncle's legacy even among the fans. Many of those registered are those who followed Francesco Moser.
What meaning do mountains and the Dolomites have for you?
Mountains, and the Dolomites in particular, make me feel at home; for me they represent the significant stages of the Giro d'Italia (Tour of Italy): they are the big achievements of Gilberto Simoni, who lives here in Palù di Giovo, and Pantani's climbs which I went to see in action with my father when I was young. The Dolomites are synonymous with deep emotions even if you tire less cycling over mountains with less steep ascents.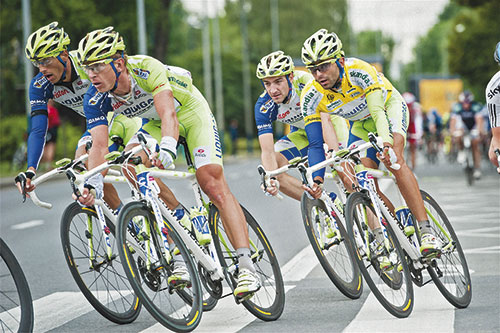 Does the individual aspect prevail more in cycling, or the team ethic?
The team is definitely important but you must always be a captain with strength and the will to win.
When cycling what counts more, your head or your legs?
I'd say 70% the head and 30% legs. Willpower is what counts.
For example on the Tour de Pologne last year, at the sixth state of the last climb I got cramp. I thought I was finished. Then I convinced myself that I had to get to the end, I set my teeth, put on a spurt and got to the top of the hill. The rest you've seen, I found a leg where maybe I never had one before!
Tell us about your Tour de Pologne
On the Tour de Pologne I was at ease straight away. The course suited my attributes. It was the first time I went to Poland and I could appreciate the beautiful views and feel the warmth of the people even though I didn't have time to enjoy the wins. In stage races unfortunately you manage to enjoy your win for ten seconds before you start thinking about the next day. During my experience in Poland I was stunned by the amazing public who accompanied us.
Staying with the Tour de Pologne. Two wins in two stages with two spectacular finishes...
I played the first stage well, I felt fit and I thought that my only chance was to surprise everyone a little before the sprint. That way while the others were seeing what was happening I'd already set off, and it was the right choice. Did you see the second?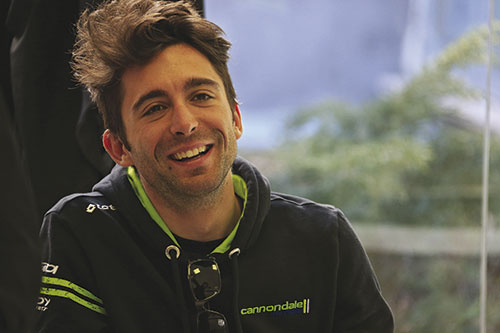 I saw some of it...
I've watched it back a thousand times but I still get excited.
Let's recall on your computer those 32 seconds of fantastic recovery from the incredulous Sergio Luis Henao Montoya who you reached and went ahead of a few metres from the finish line after the stage at the foot of the Tatra mountains.
I didn't think I'd managed it, I was aiming to win second place in the sprint - he tells us with the simplicity of a young man who races to win without bluffing.